National Service Scheme (NSS) has been implemented in the college since 2015-16. The unit consists of 50 volunteers and a Program Officer. NSS plays a vital role in enriching the souls and minds of the students of the university since long time. The overall objective of this scheme is 'Education and Service' to the community and by the community. It is a programme for students to cater to the needs of the community, as and when required. It also helps the students to communicate with the society. The students joining this scheme develop many behavioural interactive skills. The ultimate goal of the scheme is to strive to inculcate the bond of patriotism, national integration, brotherhood and communal harmony among these volunteers.
NSS unit organizes various programs like Swachh Bharat Abhiyan, Women empowerment, One day with farmers, Vyasanmukti Abhiyan, Clean River Drive, Street Plays on various social issues, health checkup drives, tree plantation etc.
In the battle against Covid, our unit actively participated in spreading awareness using various videos and creatives, making and distributing masks, distributing foods and medicines, organizing covid vaccination program etc.
NSS activities are co-ordinated by Program Officer Dr. Rahul Padalkar and Mr. Pradeep Sonawane under the guidance of Dr. Ashwini R Madgulkar.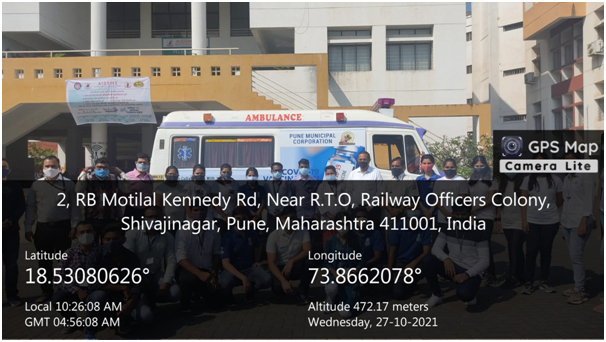 NSS Team with healthcare staff for Covid Vaccination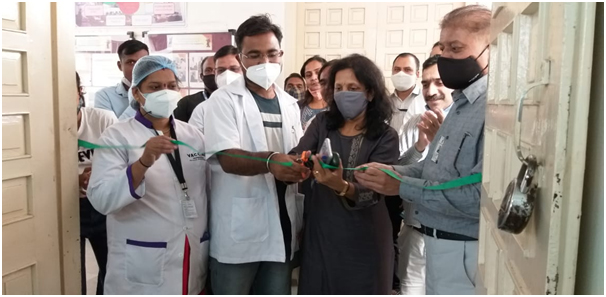 Principal Dr. Ashwini Madgulkar doing the inauguration of Covid Vaccination Camp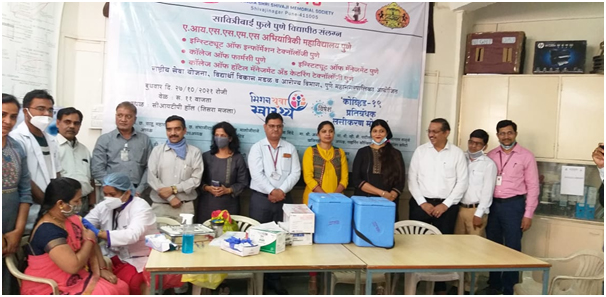 Covid Vaccination Camp organized by AISSMS Group of Institutes