Sport has the capacity to transform the lives of individuals. It bolsters physical, Psychological, emotional, and social well-being and development. At the same time sport plays a significant role in cultures and communities around the world. These factors alone justify investment in sports programming. But there is also a growing understanding that sports programs merit support because they are powerful vehicles for achieving broader goals, particularly in advancing development and peace agendas. Recently, though, an international movement has taken root that recognizes that sport does not have to compete with other development priorities but can instead be a powerful means for addressing them.
The Transformational Power Of Sport
Both formal studies and a wealth of anecdotal evidence have demonstrated that Participation in sport has countless benefits for individuals. Among the most obvious positive outcomes are improvements in physical health, such as weight control, strength building, increased flexibility, enhanced coordination and motor skills, improved cardiovascular health, and pain reduction. People who are physically active often tend to develop healthier lifestyles and better eating habits. A second, but no less important, beneficial aspect of sport is the impact that it has on psychological and emotional healing and well-being. Sport provides a positive outlet for stress and aggression. Participation in sport can help alleviate depression or anxiety.
Physically active people also often experience enhanced self-confidence and improved self-image. There is also evidence that participation in sport improves concentration and mental functioning.
Importance Of Physical Education
Experts around the world have concluded that physical education is a critical component of a child's overall education. It can improve body awareness and help a child develop healthy habits at an early age. There is also evidence that participation in physical education improves concentration and performance in academic courses.
Awareness Raising And Education
One of the most common uses of sport in the development arena is as a forum for conveying educational, public health, safety, environmental, or other messages. Sport may also be used to foster individual development and learning. Sports events may act as a magnet, drawing in people who can then be engaged in education sessions before or after an event.
List Of Sports Events Organized In Our Institute
Following are the sports events we organized in every academic calendar year at intra-class and intercollegiate levels for both boys and girls.
| OUTDOORS | INDOORS |
| --- | --- |
| Cricket | Rangoli |
| Football | Carrom |
| Basketball | Chess |
| Volleyball | Table Tennis |
| Tug Of War | Collage |
| Athletics | Handwriting |
| Kho-Kho | Arm Wrestling |
| Kabaddi | Badminton |
| Throwball | Flower Arrangement |
Usually we give all the students an opportunity to plan and execute all the plans to organize the sports activities successfully. Following are the objectives to do so:
To encourage students to exhibit they their capabilities, skills.
To boost leadership skills.
To make them feel the importance of cohesivity in the team while working together to achieve their goals.
To give platform to students to show their hidden talents.
To give platform to test their abilities to handle difficult situations, handling pressure situations, tackling difficult situations, decision making, analyzing tricky situations etc.
Outcome
All the students were encouraged and have excelled and enjoyed all the responsibilities delegated very successfully and conducted all the events as anticipated.
The leadership aspects of many leaders from all the classes were at stake and students have exhibited their best for the smooth and successful conduct of sports activities planned for the academic year 2009-10.
All the classes participated in a very united style with a very cohesively bonded spirit in order to win overall championship trophy.
All the students have excelled to their best to win the event. Means that students have utilized the platform given to their best of the abilities.
The leaders from all the classes have tackled the difficult situations very rightly. Done well in pressure situations, shown best of their cool minds in taking right decisions in tricky and sensitive conditions during the play. In all we could observe the achievement of the objectives set forth with the aim of overall multicentric personality development of the students
Sports Committee
Objectives:- "The strength of the team is each individual member. The strength of each member is the team." To inculcate a habit of sportsmanship and importance of discipline and punctuality and also to improve working in a team and learn to handle tricky situations thereby building up decision making ability sport event arranged every year. This helps students not only to keep their physic fit but also makes their minds strong. Committee members are selected from every class.
Co-Ordinator List For Ranangan 2022 – 2023
Sports Committee  Teacher Incharge  And Member
Mr. Pradeep Sonwane
Ms. Nishigandha Yadav
Sr. No.
Designation
Name
Class
Contact Number
1.
Sports  Secretary

Mr. Manoj  poharkar

Ms. Jyoti  kupate

Final year B. Pharmacy

+917744057335

+917666584632

2.
Outdoor In-charge
Mr. Sanket pujari

Ms. Vaibhavi shingade

Final year B. Pharmacy
+91 9112055529

+91 9588477597

3.

Indoor In-charge

Mr. Akash  giri

Ms. Prajakta rokade

Final year B. Pharmacy
+91 8806414959

+91 9834323071

4.

Documentation In-charge

Mr. RupeshGhorpade

Ms. Girija Kulkarni

Final year B. Pharmacy
+91 9607571247

+91 9527184356

5.
Kit In-charge
Mr. Rushikesh Kedare

Ms. Sonali Survase

Final year B. Pharmacy

+91 7387578122

+91 85540 47316

6.
Documentation In-charge
Mr. Abhinav Chavhan

Ms. Vaishnavi Nikam

Final year B. Pharmacy

 +91 7058637733

+91 7798669396

7.
Attendance In-charge
Mr. Divyesh Jain

Ms.Bhagyashri Borate

Final year B. Pharmacy

+91 8530162871

+91 7385309187
Sr. No.
Events
Co-ordinator
Contact number
Outdoor Events
1.
Cricket
Mr. AyushUnde
Ms. Sneha ambekar
+91 7028104840
+91 8308042430
2.
Football
Mr. Kunal Patravale
+91 7721844188
3
Throw ball
Ms. Jwel oswal
Ms. Hitisha Kadu
+91 9518591497
+91 9767172185
4
Basketball
Mr. Atharva Suryawanshi
+91 8806491578
  5

Volleyball
Mr. Rushab Kothari
Ms. Pooja Karande
+91 94047 71511
+91 9604834838
6
Kabaddi
Mr. Akshay dhawale
Ms. Pradnya
+919011542767
+91 9730802185
7
Athletics
Mr. Luv kumar
Ms. Yatee Kumari
+91 8007625178
+91 7739858512
8
Tug of war
Mr. Aayush Mandot
Ms. Bhumika Khalane
+91 9834332034
+91 9834123059
Indoor Events
9
Carrom
Mr. Nikhil Meshram
Ms. Sonali Bhondave
+91 735032151
+91 9975649081
10
Chess
Mr. Anand Dhumal
Ms. Sakshi Chanodiya
+91 9067158082
+91 7719053119
11
Arm wrestling
Mr. Vishwajeet Lad
Ms. Mansi Sontakke
+91 9604075587
+91 8124407373
14
Badminton
Mr. Sarvesh Chaurange
Ms. Pooja Thorat
+91 74480 38181
+91 98810 68987
15
Table tennis
Mr. Saurav Kulkarni
+91 8999190193
16
Rangoli
Ms. Rutuja Gir
+91 8975269243
17
Flower arrangements
Ms. Rajnandini Thorat
+91 788 797 7760
18.
Handwriting
Ms. Darshani Gholap
+91 8412001494
19.
Mehendi
Ms. Samruddhi Shinde
+91 8600114127
20
Collage
Ms. Ramali Bhagwat
+91 9579588731
21.
Face painting
Mr. Sahil Kothari
Ms. Nirmala Rajpurohit
+91 7249722000
+91 7756871107
Event
Winner
Runner up
Indoor Event
1. Badminton Doubles
(Boys)
Saurave Kulkarni and Sahil Kothari [Final year]
Omkar Moholkar and Mnjish Gupta [Third  year]
(Girls)
Nandani Bhandariand Nikita Deodhar [Second year]
Sakshi Bagal and Snehal Gaikwad[Final  year]
Single
(Boys)
Sahil Kothari [Final year]
Swastik Gajare [Final year]
(Girls)
Rama Yamkanmardi [Second  year]
Prachi Divate[Second year]
Bandminton Mix
Manjish Gupta and Prajakta Jadhav [Third  year]
Prathamesh Patil and Bhumika Khalane  [Final year
2. Arm Wrestling
 (Boys Right hand))

Pranshul Soni [final year]

 
Gaurav
Vashist
 
(Girls- Right hand)
Akansha Mahadik[Third  year]
Vaishali tupe (Final Year)
(Girls- Left  hand)
Vaishnavi Tomar (Second year)
Vaibhav Shingade

(Final year)

3. Chess
 
 
(Boys)
Jayesh Awad [Third year]
Mayur Kulkarni [Third  year]
(Girls)
RamaYamkanmardi [third year]
Neha Salunkhe[Third year]
4. Mehndi
Aishwarya Waghole[third  year]
Sayli Hajare[M. pharm]
5. Table Tennis
 
 
   Singles

(Boys)

Anand Hingmire [third year]
Shivraj Mawale [M.pharm]
(Girls)
Tanmaya Vyas  [final year]
Poonam Misal [final year]

6. Carrom
 
 
Mixed Doubles
M pharm (Pharmaceutics)
M-pharm (Chemistry)
7. Flower Arrangement
Final year  team

Shweta Deokar

Ketaki Gaikwad

Snehal  Gaikwad

Disha Khurtadkar

Second Year team

Vaishnavi Jagtap

Priti Nevase

Omshree Konde

Tanaya Kowade

8. Hand Writing
 
 
English
Jidnysa jain (Final Year)
Smriti Jain (Second Year)
Marathi
Yashwardhan Ghumare (Second Year)
Sakshi Mazire (Final Year)
9. Rangoli
Third yr & M pharm
Second yr & Second yr
10. Collage
1.                  Final year

2.                  Mpharm

1.                  Final year

2.                  Third Year

11. Face Painting
Gargi Nikam [Final yr]
Nirmala Rajpurohit [Final Year]

Divya Wagh [Mpharm]

Outdoor Events
11. Cricket
 
 
(Boys)
Third Year
Final Year

(Girls)
Second Year
Final Year
12. Football
Third Year
Second Year
13. Throwball
Final Year
Third Year
14. Volleyball
 
 
15. Basket Ball
 (Boys)
Final Year
Third Year
(Girls)
Final Year
Second Year
16. Tug Of War
(Boys)
Final Year
Second Year
(Girls)
Final Year
M. Pharm
17.  Kabaddi

(Boys)

Final Year
Second Year
(Girls)
M. Pharm
Third Year
18. Athletics
 
 
(Boys)
100m
Final Year
Final Year
200m
Second Year
Final Year
Relay
Final Year
Second Year
Girls
100m
Second Year
Third Year
200m
Second Year
Third Year
Relay
Third Year
Final Year
Indoor Event: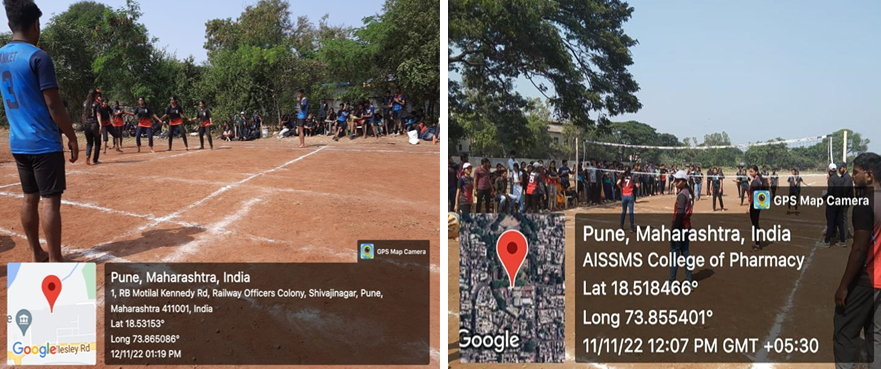 Outdoor Events: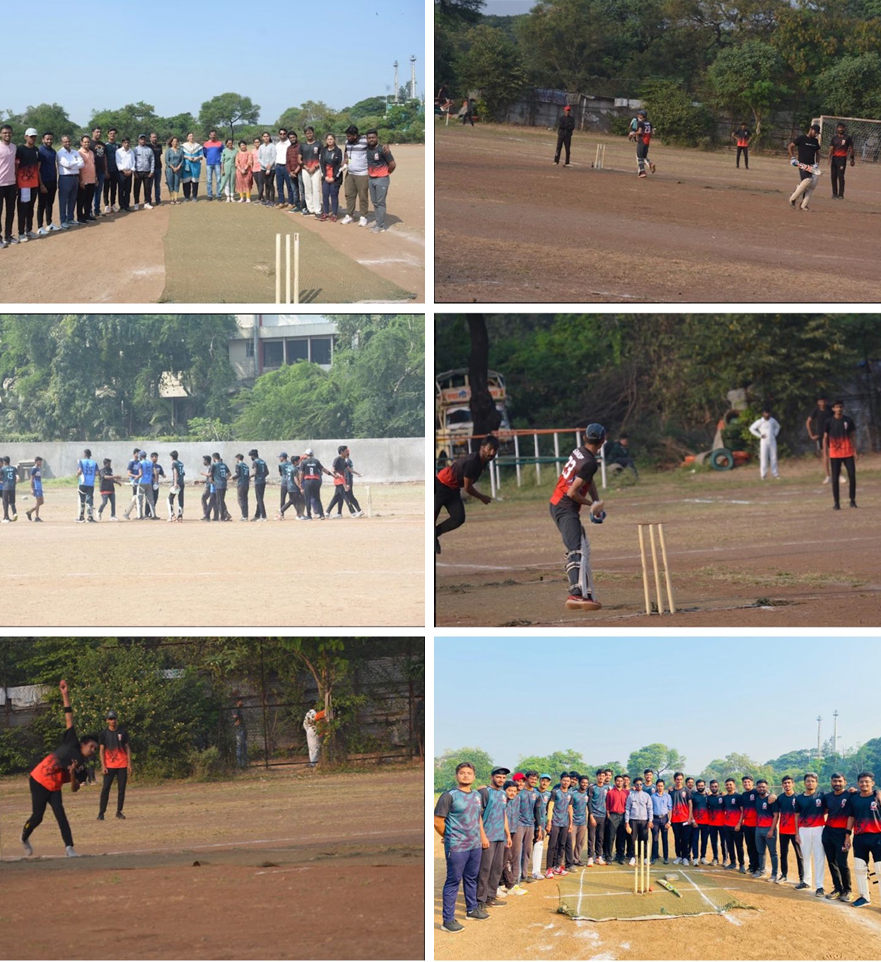 Co-Ordinator List For Ranangan 2021 – 2022
Sports Committee Teacher Incharge Members
Mr. P.P. Sonwane
Ms. Nishigandha Yadav
Sr. No.
Designation
Student Name
Class
Contact Number
1.

  Sports  Secretary
Kirtiraj Pawar
Saloni Kirad
Final year B. Pharmacy
9168348081
9762836836
2.
Outdoor Incharge
Yash Malu
Kalyani Chicnchkar
Final year B. Pharmacy
7030382323
77967 08859
3.

Indoor Incharge

Abhishek Pathak
Komal Lahoti
Final year B. Pharmacy
70578 95188
70577 95795
Sr. No.
Events
Co-Ordinate
Contact No.
Outdoor Events
    1.
Cricket
Abhijeet Pawar
+91 74482 99293
Sakshi Dharvatkar
+91 72640 20469
2.
Football
  Ojas Jadhav
+91 99307 92856
3
Throw ball
Sakshi Jagdale
+91 93599 77951
5
Volleyball
Suyash Chaudhary
+91 96894 95171
6
Athletics
Preet Saindane
Kalyani Chicnhkar
+91 97668 94242
+91 77967 08859
7
Tug of war
Vishal Honrao
Ruchita Takawale
+91 97119 57816
+91 73870 94717
8
Carrom
Ishan Dixit
Sakshi Kumbhar
+91 96040 08587
+91 96079 73553
9
Chess
Krishna Shendre Bhairavi Bakhale
+91 82754 72717
+91 70209 52322
10.
Arm wrestling
Vinay Londhe
Deepti shinde
+91 95528 74965
+91 87889 59047
11.
Badminton
Ayush Khater GIRLS- Mrunmai Mankar
+91 90115 41676
+91 94046 63180
12.
Table tennis
BOYS – Shubham Dey GIRLS – Utkarsha Randave
+91 93252 97106


+91 72763 26955

13.
Rangoli
GIRLS- Druvi Rathod BOYS –Dhiraj Dhande
+91 83291 21563
+91 83810 88134
14.
Flower arrangements
GIRLS – Komal Lahoti
70577 95795
15.
Handwriting
GIRLS – Shruti Vaidya
75882 86979
16.
Mehendi
Boys- Rutuj Baldota
GIRLS – Maitreyee Upadhye
+91 84465 59580
+91 95185 03782
17.
Collage
GIRLS – Aditi Vaidya
+91 89990 64076
Indoor Event Winner List
Sr No
Name Of Event
Winner
Runner Up
1
badminton girls [singles]
Saloni Kirad [final yr]
Deogaonkar Riya (TY)
2
badminton boys [singles]
Yash Malu[final yr]
Vinay vishal bhatewara (SY)

Bajare atharva (SY)

3
handwriting[english]
Purbhe Neha [final yr]
Mulley Vaibhavi  (TY)
4
handwriting[marathi]
Patil Bhuwaneshwari  [final yr]
Suryawanshi Atharva Rajaram( ty)
5
mehendi
Dagade Vidhi Anil  ( Finai yr)
Vyas Tanmaya Rajesh
6
chess boys
Ayush Khatter (final Year)
Gavaskar Amey Dnyanesh (TY)
7
chess girls
Bhagwat Ramali Dada  ( Finai yr)
Kadu Hitisha Avinash (TY)
8
table tennis  boys [single]
Kirtiraj Pawar  ( Finai yr)
Saurabh Kulkarni (TY)
9
table tennis girls [single]
Raskar Kajol  ( Finai yr)
Bamane Neha Anand ( TY)
10
arm wrestling[girls]
Asthana Tanya (TY)
Pranita Date (second Year)
11
arm wrestling[boys]
Deshmukh Sahil ( Final yr)
Akash Giri (SY)
12
carrom girls [single]
Durge Chaitanya Dattatra (Final  yr)
Siddhi Sefalika  (TY)
13
carrom boys[single]
Abhishek Pathak  ( Finai yr)
Dhumal Anand Sunil (TY)
14
carrom boys[doubles]
Kumar Luv (TY) Manoj Poharkar (TY)
Gavaskar Amey Dnyanesh   Giri Akash(TY)
15
rangoli
Komal Lahoti ( Finai yr)
Mulley Vaibhavi (TY)
16
flower arrangement
Kalyani Chinchkar  ( Finai yr)
Kumari Jyoti (TY)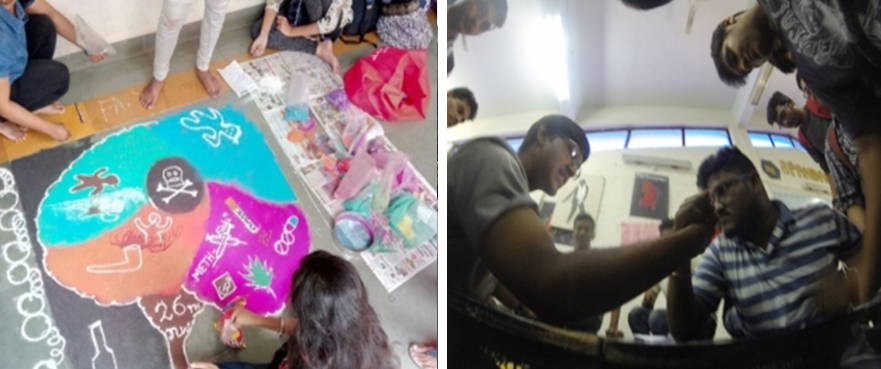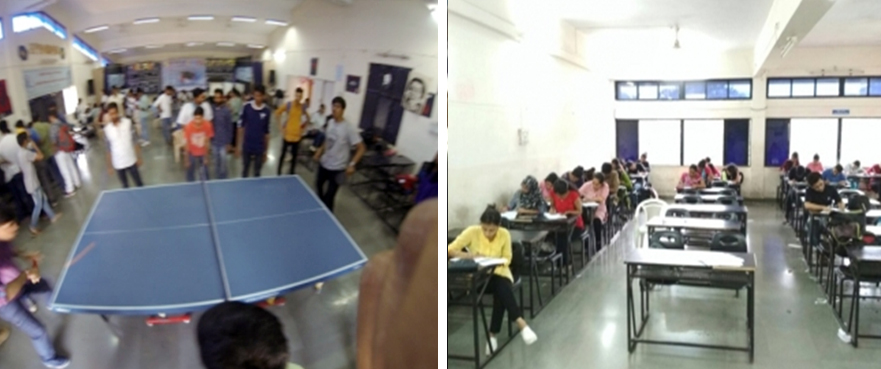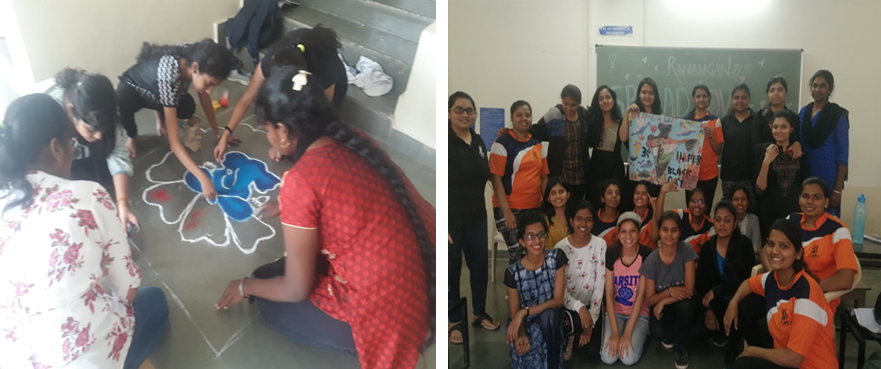 Co-Ordinator List For Ranangan 2020 – 2021
Sports Committee Teacher Incharge Members
Dr. S. V. Bhandari Ms.
Priyanka Kandhare
Sr. No.
Designation
Student Name
Class
1.

  Sports  Secretary
Ashitosh bhujbal
Sruti karad
Final year B. Pharmacy
2.
Outdoor Incharge
Shivam ghorpade
Shivanjali jadhav
Final year B. Pharmacy
3.

Indoor Incharge
Vaibhav narale
Megha kadam
Final year B. Pharmacy
Sr. No.
Events
Co-Ordinate
1.
Cricket
Makrand Somvanshi
Apurva Gurav
2.
Football
Purshottam golap
3.
Throw ball
Samruddhi kelkar
4.
Basketball
Roshan gudale
Nikita durde
5.
Volleyball
Ayush thole
6.
Athletics
Prajwal hogade
Anjali ahir
7.
Thug of war
Shivraj rakore
Sagrika damne
8.
Carrom
Aman Agarwal
Divya Mehta
9.
Chess
Ashutosh Mahamuni
Samruddhi Pande
10.
Arm wrestling
Vishal Jadhav
Mona Raut
11.
Badminton
Siddhart killedar
Shruti karad
12.
Table tennis
Shubham naikwadi
Pooja sonavane
13.
Rangoli
Pranali modak
14.
Flower arrangements
Manali bihade
15.
Handwriting
Savrav Mundhe
Utkarsha Shinde
16.
Mehendi
Sneha kamble
17.
Collage
Ritesh Khairnar
Neha Raka
Co-Ordinator List For Ranangan 2019 – 2020
Sports Committee Teacher Incharge Members
Dr. S. V. Bhandari
Dr. M.M.Bandiwadekar
Designation
Student Name
Contact Number
Sport Secretary
Vinay Rathod

Ankita Bulani

   83291 21563

83810 88134

Treasurer
Rohit Choudhry

Anikate Kalaskar

  96040 08587

96079 73553

Outdoor  Incharge
Nishant Kolhe,

Ashwini Deokar

  8208005586

7875618711

Indoor Incharge
Ram Polawar,

Shital Ranavare

  8378885835

8407973104

Attendance Committee
Kiran Honkalas,

Vaibhavi Kardile
Rohit Chaudhary,

Aakash Yadav

  9975327887

998745588

8411976637

7775890217

Kit Incharge
Aniket Kalaskar,

Venkatesh Rohile

Kunal Hole

 9175861752

9881267702

8459587755

Display Committee 
Sujit Yaramwar,

Ganesh Rakhunde

 8407921484

9766100619

Documentation
Saurabh Roham
 9767132535
Discipline Committee
Mayuri Pansare,Bhagyashree Patil, Rutuja Shedge ,Kalyani Auti, Sanket Naik,Yash Mundada,Akash Yadav,.
Sports Events and In charge:
| Sr. No. |   |  Teacher Incharge |  Student Coordinator |
| --- | --- | --- | --- |
| 1. | Cricket | | |
| | Boys |  Dr. Mithun Bandivadekar |  Akash Padgan |
| | Girls | Mrs. A.N. Avalaskar |  Manju Choudhary |
| 2. | Volley Ball | Dr. M.R. Bhalekar | Shubham Khemnar |
| 3. | Throw Ball | Mrs. S.H.Rao | Chaitali Shaha |
| 4. | Basket Ball | Dr. S.V.Bhandari | Ashish  Khade |
| |   | | Akansha Khushu |
| 5. | Carrom | Dr. S.V.Gandhi | Shweta Diwate |
| |   | | Shubham Devshatwar |
| 6. | Badminton | Mr. Pradeep Sonawane | Rama Kashikar |
| |   | Mrs. Rucha Kulkarni | Akshay  Yanpallewar |
| 7. | Handwriting | Mrs. K.D.Asgaonkar | Akshay  Kale |
| |   | | Sanjana Shah |
| 8. | Collage | Mrs. V.N.Wable | Manal Shaikh |
| 9. | Rangoli | Mrs. S.U. Kolhe | Megha Gadewar |
| 10. | Flower Arrangement | Mrs. K.D.Asgaonkar | Arti Kulkarni |
| 11. | Arm Wrestling | Mrs. R.N. Mirajkar | Meghna Mokashi |
| |   | | Mithilesh Harale |
| 12. | Mehandi | Mrs. S.M.Patil | Pooja Abhimane |
| 13. | Table Tennis | Mrs. S.H.Rao | Kartik Kamble |
| |   | | Sanjana Shah |
| 14. | Tug of war | Dr. S.V. Tembhurne | Rupesh Baride |
| | | | Pratiksha Deodhar |
| 15. | Foot Ball | Mr. J.W.Gajbe | Raj Munot |
Indoor And Outdoor Event Winner List
Event
Winner
Runner Up
Indoor Event Winner List
1. Table Tennis
Ayush Thole
Anantha Krishnan &
Doubles
Shubham Naikwadi
Riddhesh Kharche(S.Y)
Ram Polawar (Fn.Yr)
Single
Shubham
Naikwadi (T.Y)
2. Arm Wrestling
L       (Boys)
L       (Girls)
Om Nagras (Fn.Yr)
Suda Jain (T.Y)
om gaikwad (s. y)
isha ghadge(f.y)
3. Chess
Rushikesh
nishant kolhe
L       (Boys)
Shinde (Fn.Yr)
(fn.yr)
L       (Girls)
Neha Salunke
bhumika khalane(f.y)
4. Mehndi
Shruti Khandve (Fn.Yr)
richa sangavi (f. y)
(g.
5. Badminton
L       Singles (Boys)
Saurabh Kulkarni(F.Y)
ranjeet padkanti(m.pharm)
(Girls)
Mrunmayi Mankar (S.Y)
aditi misar (fn.yr)
L   Doubles
(Boys)
Ram Polawar & Shriram Bhobe(Fn.Yr)
kirtiraj pawar & ayush khattar (s.y)
(Girls)
Mahima
Gaikwad & Aditi Misar (Fn.Yr)
jyoti galande &pradnya shirude (m.pharm)
L   Mixed Doubles
Mahima Gaikwad & Sajid Sande(Fn.Yr)
aditi misar & vinay rathod(fn.yr)
6. Carrom
L   Singles
(Boys)
Sushant Poul(M.Pharm)
shivam jaiswal (fn.yr)
(Girls)
Ankita Bulani (Fn.Yr)
shital ranavare (fn.yr)
L   Doubles
(Boys)
Om Nagras & Vinay Rathod (Fn.Yr)
saurav munde & siddhart killedar (t. y)
(Girls)
Ankita Bulani & Shital Ranavare(Fn.Yr)
shruti khandave &ayushi biyani (fn.yr)
L   Mixed Doubles
Ankita Bulani &
Vinay Rathod (Fn.Yr)
neha sali & shivam jaiswal
(fn.yr)
7. Flower Arrangement
Komal Lahoti & Team (S.Y)
shruti khandave & team (fn.yr)
8. Hand Writting
L     English
L   Marathi
Jidnyasa Jain (F.Y)
Mrunmayi
Pocharkar (M.Pharm)
sawjanya dongari (m.pharm)
priyanka shelke (m.pharm)
9. Rangoli
First Year
second year
10. Collage
Final Year
second year
Outdoor  Event Winner List
11. Cricket
Akshay Kale &
Shriniwas Rathod & Team
(Boys)
Team
(S.Y)
(M.Pharm)
Jyoti Galande &
Aishwarya Mate & Team
 (Girls)
Team (M.Pharm)
(Fn.Yr)
12.Football
Puroshottam
Gholap & Team (T.Y)
Ojas Jadhav & Team (S.Y)
13. Throwball
Mahima Gaikwad & Team (Fn.Yr)
Shivanjali Jadhav & Team (T.Y)
14. Volleyball
Vaibhav Raut (M.Pharm)
Ram Polawar (Fn.Yr)
15. Basket Ball
(Boys)
(Girls)
Anantha & Team (S.Y)
First Year
Roshan & Team M.Pharm
16. Tug Of War
(Boys)
(Girls)
First Year First Year
Third Year Final Year
17. Athletics
L   (Boys)
100m
Omkar Gaikwad(S.Y)
Rupesh Ghorpade (F.Y)
200m
Vaibhav Raut (M.Pharm)
Preet Saindhane (S. Y)
Relay
Preet Saindhani & Team (S.Y)
Rupesh Ghorpade & Team (F.Y)
Girls
100m
Kalyani Chinchkar (S.Y)
Jyoti Galande (M.Pharm)
200m
Tejal Kawade (T.Y)
Laxmi Chaudhari (Fn.Yr)
Relay
Kshitija & Team (S.Y)
Tejal Kaade & Team (T.Y)