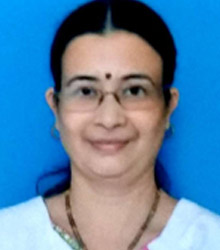 We are living in the era of technology…
Every nook and corner is enriched by latest technology.
Are we really making use of gadgets or has this technology almost enveloped us?
Smart phones, smart TVs, bikes, cars, watches … this list obviously endless.
Today's most common gadget, the smart phones!! Technology has reached every aspect of our lives…
Apparently it looks very useful and handy.
Wouldn't we like to get help at a mouse click?
Be it for Travel planning, renting your property, Matrimony, wise investments and of course health monitoring purpose!
Many of these apps are free… (Apparently)
And
Here is the catch…
We never realise that "Nothing comes for free!!"
It's the modern way of slavery…
Our lives are in the clutches of technology monsters…
We are slaves of media and advertising agencies.
They decide what to eat?
What to see?
What to do?
And finally
Who benefits. ..?
Friends… I am sure, you will not like it.
But it has an adverse impact on our lives.
We chat but we don't exercise…
We chat but we don't meet…
We chat but we don't respond….
We don't respect relations.
We don't care about our health…
We allow these so called gadgets to take control of our personal lives…
We are becoming modern era slaves…
Health.
On one hand these gadgets claim to help us in maintaining health…
But is it the reality??
Are we not becoming addict of these gadgets?
Are we not wasting our precious time on non sense things on social media?
Are we not widening gaps between two humans?
Friends…
Unfortunately answer is yes.
These gadgets are severing our ties with our life partners. .
These (unfortunately) are preventing us from living healthy life style.
These are necessary evils…
Think differently.
Use these gadgets for our wellbeing.
Use it to improve our lives.
May be by using smart devices like wrist bands for monitoring blood pressure, heart rate, blood sugar.
May be as planner,
May be as health tracker…
But never forget
These apps and gadgets are for us.
Make constructive use of them for the wellbeing of individuals and family members and in turn of humanity…
Technology is such a wonderful thing that
If used constructively, it will improve quality of our lives…
Else,
We will be governed by whims and fancies of robotic cruel world… Are you ready?
At least, I am not…
Hope you will agree.
Gurudev Rabindranath had said…
I will make this world beautiful….!
Written By:
Dr.Mrinalini C Damle
Professor
AISSMS Pharmacy College.