AISSMS Pharma Graduates Association was established in the year 2003 by DR. N.S.Vyawahare. The committee is now working under the guidance of Advisor Dr. Shashikant V. Bhandari, in year of 2018-19. The APGA conducted various activities like:
Blood Donation Camp
Teacher's Day
Organ Donation Awareness
No Horn Day
Savali: A shelter for care
First Aid Service
Blood Donation Camp:
YEAR
ORGANIZATION
YEAR
Number of students enrolled
2018-19
Sasoon General Hospital Blood Bank
14th August 2018
145
2017-18
Sasoon General Hospital Blood Bank
27th Sept. 2017
103
2016-17
2015-16
Sasoon General Hospital Blood Bank
13th august 2015
242
2014-15
Sasoon General Hospital Blood Bank
13th august 2014
242
2013-14
Sasoon General Hospital Blood Bank
14th August2013
186
2011-12
Poona Blood Bank
29th Feb.2012
188
2010-11
Akshay Blood Bank
Dec. 2010
81
2009-10
Acharya Anandrishiji, Pune
18th Feb. 2010
65
2008-09
Acharya Anandrishiji, Pune
18th Feb. 2009
81
2007-08
Poona Serological Institutional
22nd Oct. 2007
100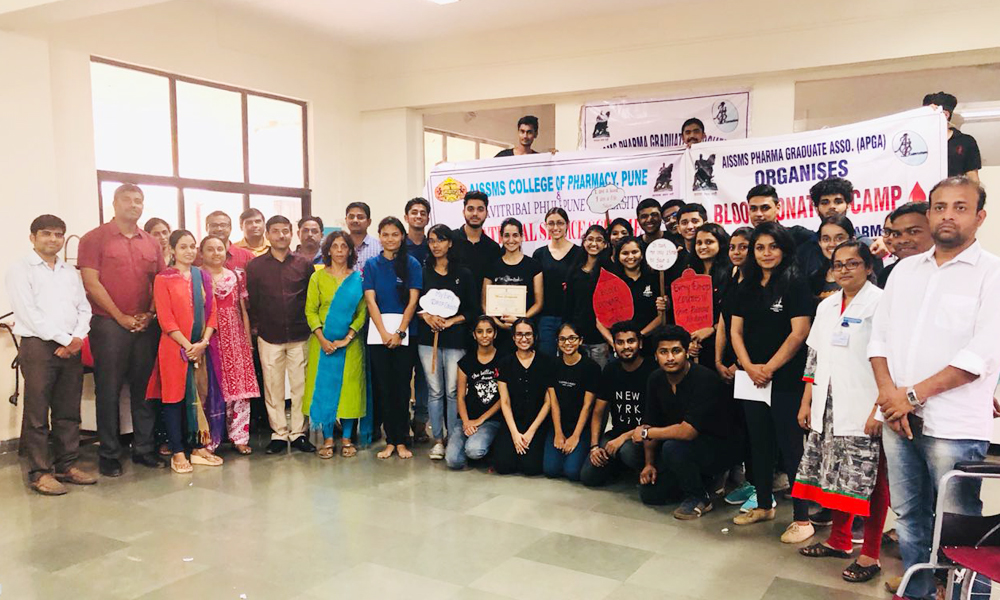 "A Life May Depend On A Gesture From You, A Bottle Of Blood You Donate Gives Someone Another Chance Of Life." Blood Donation Is An Integral Part Of The Health And Well Being  Of The Community. Each Blood Donation Is A Service To Human Kind. Donation Can Help Us To Save Upto Three Lives . Apga Organized Blood Donation Camp In Collaboration With Nss Team At Aissms College Of Pharmacy . Pre-Blood Donation Session Was Conducted By Thereby Motivating Students. Various Pamphlets And Posters Was Put Across The Premises.  The Apga Members Strived Hard To Explain The Importance Of Blood Donation To People, Campaigned In All Other Colleges. The Organization At Each And Every Step Took All The Possible Efforts To Increase The No. Of Volunteers For Blood Donation. Teaching Staff From Our College And Other Colleges Supported The Campaign. The Volunteers Were Appreciated With A Token Of Love . All Over The Efforts From The Apga Members We Got An Overwhelming Response From Our Campus. The Event Took Placed In An Exuberant And Contented Manner.
"No Horn" Day::
The Team APGA celebrated NO HORN DAY with RTO Office, Kennedy Road, Pune and with Traffic Police Officers.
Teacher's Day: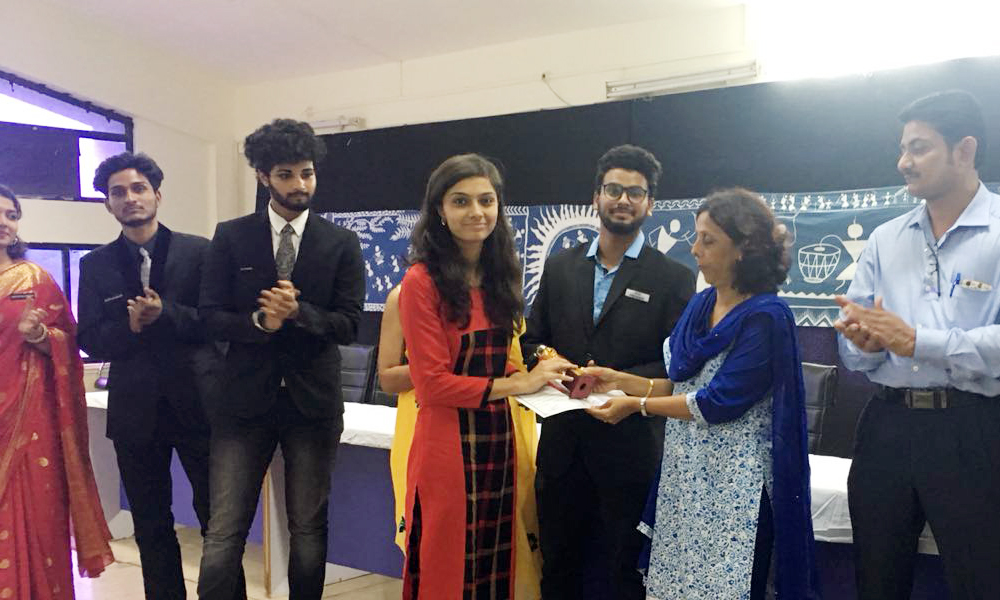 On 5th September Teachers Day Was Celebrated In AISSMS College Of Pharmacy By APGA . The Whole Session Of The Day Was Taken By Final Year B.Pharm And M Pharm Students. The Opening Of The Function Was Done With The Lightening Of The Lamp By Principal Dr. Ashwini R. Madgulkar And Dr. Mrunalini C. Damle Followed By The Address From The Principal. Various Cultural Programs And Some Competitions Were Organized And Later On Prizes Were Given By APGA. Students Expressed Their Gratitude And Respect For Teachers. The Best Teacher Ward was given and was sponsor by APGA. The celebration was done in an exuberant manner.
Organ Donation :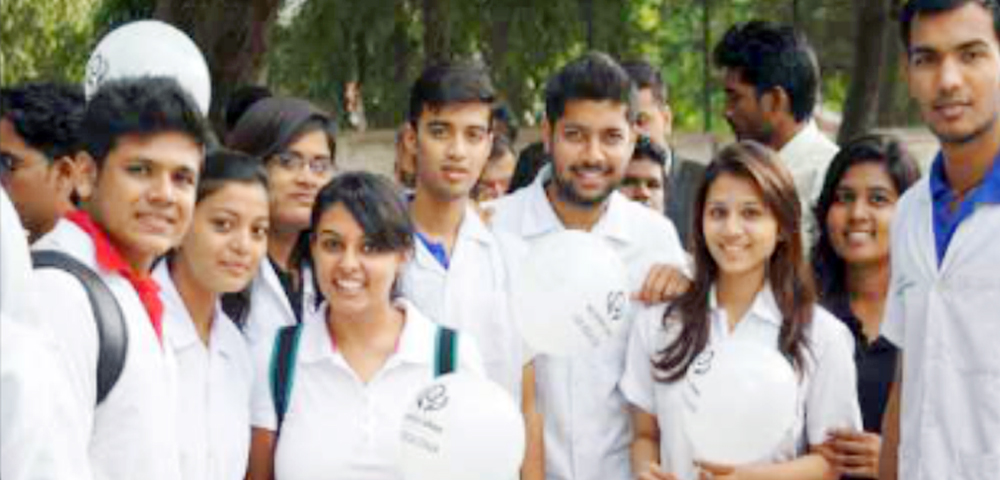 MEGA RALLY FOR ORGAN DONATION CAMPAIGNING –A Mega Rally Was Organized On 30th August 2016, From AISSMS College Of Pharmacy, Pune Campus To B.J.Medical College Ground, Camp Pune. The Objective Was To Tune For Cause Of Increasing Awareness Regarding Importance Of Organ Donation. An Initiative Of Govt. Of Maharashtra And Govt. Of India To Support The Needy Ones. The Students Were Sensitized To Participate In The Mega Rally By War Of Power Point Presentation Prepared By The B.J.Medical College Staff. The Students Of National Service Scheme And AISSMS PHARMA GRADUATES ASSOCIATION (APGA) Have Participated In The Rally. After The Rally Online Blood And Organ Donation Pledge Was Taken By The Students And Staff Of AISSMS College Of Pharmacy. The Dignitaries On The Dais Addressing The Students From All Over Pune Gathered At The Last Point Of Rally At B.J.Medical College Ground Pune.
SAVALI: A HOME FOR MENTALLY RETARDED AND CEREBRAL PALCY PATIENTS
Visits And Donations To Orphanages:
VISIT TO SAVALI ASSO. 2016-2017 – Visit to Savali-Home for Mentally Retired and Cerebral Palsy (MRCP) patients on 21st February 2017. The APGA through college donated food supplements like biscuits and chocolates and one wheelchair.
On Tuesday 21st February We Were Very Proud Of Ourselves That We Got The Opportunity Of Meeting 10-12 Years Old Children Who Are Suffering From Cerebral Palcy. We Must Say That The Care Centre Is Performing An Ideal Role And Helping Such Children Who Are Outsiders Too. We Just Went For A Visit And In Return They Gave Us Lots Of Love And Support. Lots Of Programmes Were Performed As Such Dance, Drama, Chitchat, Drawing And Reply Was So Excitable. We Must Say We Should Learn A Great Enthusiastic Ability Of Theirs. Also We Did Photo Session And Provided Some Food Supplement Like Biscuits And Chocolates, Wheelchair, Clothes. But We Provided All External Need And Only Gave Them Support But They Taught Us How To Fight Against Difficulties Without Wondering About What The World Is Saying About Them. We Must Say Thanks To APGA For Such A Great And Memorable Visit In Our Student's Life Journey.
First and Service : 
The AISSMS College OF Pharmacy Celebrates Sports Week Every Year. The APGA Avails A First Aid Kit During The Sports Week To All The Sports Person. Also APGA Members Help Students Recover From The Injuries And Help Recuperate Them Fast. APGA Also Sponsor The First Aid Kit For Our College For Various Other Sports Tournaments Like Pharma Cup.